RAPPERS WHO HAVE STRUGGLED WITH THEIR MENTAL HEALTH
By Rishma Dhaliwal • On Health And Wellbeing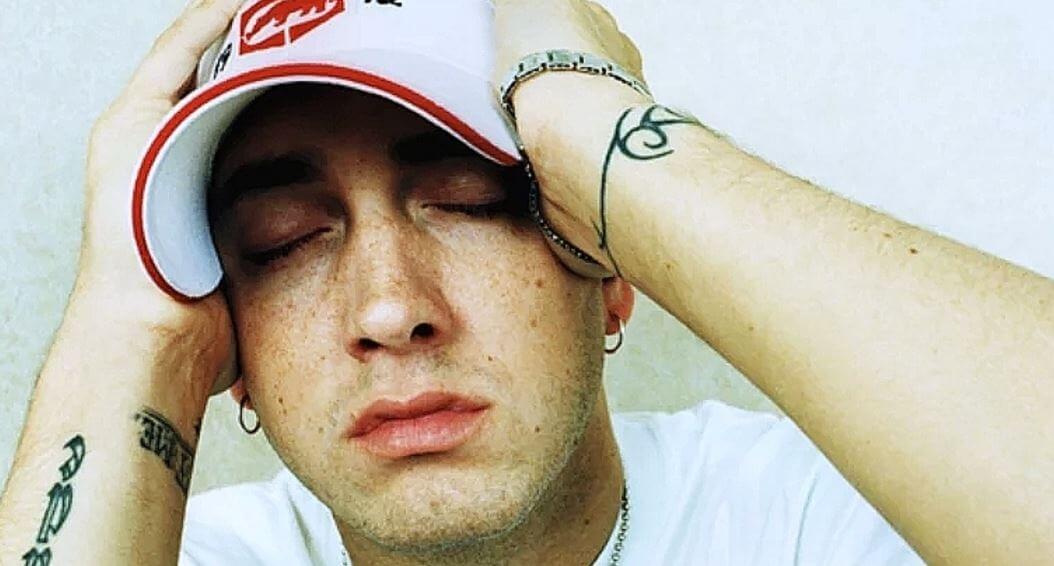 Rap and hip-hop have historically been opportunities for people of color to share their experiences, express emotion and frustration, and connect with others.
It's likely no surprise to most loyal hip-hop fans that many individual rappers (as well as other artists) have struggled with their fair share of mental health concerns before, during, or after their careers.
Modern hip-hop has certainly come a long way, and nowadays a wider variety of individuals than ever can be (and are!) involved with writing, producing, and sharing this sort of content.
More opportunities for involvement means more opportunities for new voices to be heard, including those who work to speak up about and advocate for mental health. The advice and treatment of a mental health professional can seem like an unattainable luxury for some, but hearing the experiences of respected musical artists can be validating and empowering.
Why might rappers or hip-hop artists struggle with mental health?
Mental health concerns and struggles are unfortunately very common, especially in communities whose members may tend to be underprivileged.
Mental illnesses like depression, anxiety disorders, bipolar disorder, and substance abuse concerns disproportionately affect communities of color.
A lack of proper funding or access to mental health services, social stigma, and financial barriers, among other obstacles, can all prevent an individual from receiving the professional care they need.
As a result, many artists turn to lyrics and songs to express the emotional turmoil they feel.
Rap Songs About Mental Health
Some artists speak more consistently and freely about mental health issues than others, but there's a multitude of individual tracks that are chock full of experiences and details about what it means to live in such a reality.
Rap songs often go beyond just stating that an individual has a mental illness; they also tend to explore deep, intimate details and memories, which can be far more impactful for a listener.
In addition to giving a sort of sneak-peek into the life of an individual struggling with mental health concerns, rap music also unapologetically challenges the way society handles these issues. The stigma around mental health treatment can be especially debilitating in minority communities, for men, or for individuals who are used to being independent.
If you're looking to explore specific songs that tackle topics like depression, anxiety, and loss, check out these recommendations to get started:
"So Many Tears" by Tupac
"U" by Kendrick Lamar
"Rock Bottom" by Eminem
"Logic" by Alessia Cara & Khalid
"Lucid Dreams" by Juice Wrld
"Fear" by Kendrick Lamar
Rappers Who Have Struggled & Shared
Anyone who has experienced mental health concerns or been diagnosed with a mental illness can likely agree that these issues don't stop at the end of the day. They don't cease to exist when we close our computer screens, put down our phones, or turn down the volume.
Finding rappers who you feel can truly understand and relate to your own personal struggles is an amazing experience; not only might you feel less alone, you could gain the confidence to speak openly about your thoughts to others.
As mentioned, mental health and mental illness are not new topics in hip-hop, but many modern artists are more forthcoming when it comes to addressing them.
The following rappers and hip-hop artists all have a reputation as individuals who have not only struggled with their mental health but have also channeled said struggle into their work.
The Notorious B.I.G. (Biggie Smalls)
Perhaps one of the most iconic rappers of all time, Biggie Smalls has openly rapped about his experiences with depression.
Tupac Shakur
Alongside The Notorious B.I.G., Tupac is a late–twentieth-century rap legend. Topics like substance abuse, racism, police brutality, and the toll that all of these factors can have on an individual's mental health all exist in his work.
Eminem
Eminem's popularity among young listeners may have faded over the past few decades, but his hard-hitting lyrics about the humbling reality of depression haven't. Eminem raps honestly about his struggles with domestic violence, mental health, and other related topics throughout life.
Jay‑Z
Another classic! In recent years especially, Jay‑Z has used his music as an opportunity to express his feelings about the world he lives in. For instance, the consequences of racism and class inequality appear in his work.
Lil Wayne
Like many younger artists, Lil Wayne doesn't shy away from the harsh realities of mental illness. Lil Wayne certainly has a lot of valuable experiences to share with listeners.
Juice Wrld
Juice Wrld's sudden and untimely death left many fans grappling, but mental health concerns are very prevalent in his work. It's painful to listen to at times, but the importance of mental health awareness is perhaps heightened by this example.
Kendrick Lamar
As perhaps one of the most prolific and creative rappers of all time, Kendrick Lamar frequently incorporates clever wording and imagery into his work to create a vivid image of struggles, inequality, and a desire to influence his listeners.
Tyler, The Creator
Popular among young fans and across multiple genres, Tyler, The Creator speaks openly about his struggles to maintain stable relationships, connect with others, and work through mental health issues.
Childish Gambino
Childish Gambino, or Donald Glover, blends funky, one-of-a-kind instrumentals with hard-hitting lyrics about all sorts of important ideas, including racism and violence in America, substance abuse, and more.
Rap and Mental Health: Interconnected
As time goes on and hip-hop evolves, so too do the issues it tends to address.
A major takeaway is that mental health is largely embedded into who we are, be it artists or those in other industries, but artists have a unique platform with which to share their experiences. Choosing to face one's challenges through rap, another form of art, or something else entirely, exemplify the bravery and inspiration within these individuals.